Are Snow Days A Thing Of The Past?
No More Snow Days? Put It On 2020's Tab.
Remember the magic of snow days? Allow me to paint a picture for you.
It's a school night and snow is in the forecast. The weather is calling for a significant amount of snowfall; surely enough snow to disrupt morning commutes.
You slept with your pajamas on inside out and anxiously awaited the early morning call or text alerting your parents that school was delayed or even better, cancelled altogether.
And then it happened – you got yourself a snow day.
A magical day to pause learning and head outside to the local sledding hill or to the mountain to ski or ride with friends and family. You played all day into the evening. Your snow pants, jacket, hat and gloves were soaking wet from a combination of sweat and melted snow.
You lived a snow day like it was your last day. It was perfect.
Snow days have always been a bit of a gamble. If the weather played its cards right, you got to enjoy enough snow days to reach your wild-and-free quota without encroaching on your spring breaks and summer vacation. You could stay home from school, but didn't have to pretend to be sick. It was a win-win.
Death to the Snow Day?
But now, with distance learning and digital classrooms, our snow days may be numbered… indefinitely.
Sure, I get it. Doing away with snow days in this digital world makes perfect sense. And in a school year already filled with turmoil and uncertainty, it's now more important than ever to stay the course. (No pun intended.)
But are we ready to say goodbye to snow days forever? I don't think so.
A snow day is like hearing your favorite song on the radio. Sure, you can stream it anytime you want, but when it comes on unexpectedly, it's nothing short of serendipitous. Getting that early morning notification that your day just leveled up to a winter wonderland evokes the same feeling.
Someone Get This Guy A Shot Ski…
This Debbie Downer superintendent from Maryland makes my inner child cringe:
"In my view of the world this digital platform this digital experience is never going to go away entirely and we don't want it to because even in the best world I never want to have a snow day again," – Jack Smith of Montgomery County Schools in Maryland.
With all due respect, Mr Smith… You don't know Jack.
Read the original article that prompted this diatribe and ode to snow days.
It's All About Balance
Like I said… I get it. I understand why it makes sense, and maybe there's a balance.
But, let's not forget the benefits that come with a snow day. It is snow forts and snowball fights. Sledding and skiing. Laughter and imagination. It's a piping mug of hot chocolate with extra marshmallows helping you thaw as you wait for dinner. It's much needed time away from screen time. It's a slice of Americana.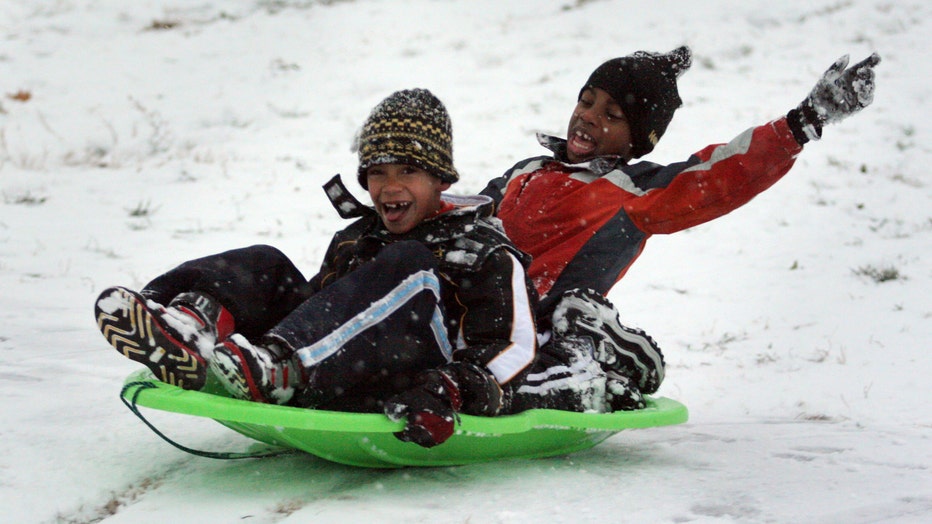 What Do You Think?
Maybe I'm old fashioned, but I'm not ready to say goodbye to snow days. How about you? Tell us about your favorite snow day on Facebook or send us an email.